Year 5 - Author Maz Evans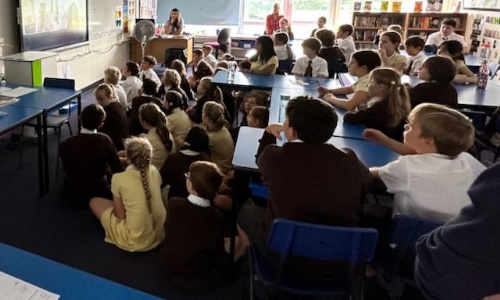 Today Year 5 experienced an engaging virtual session with author Maz Evans!
Maz is an author from Year 5's reading spine list and the renowned writer responsible for books like "Who Let the Gods Out?" series, along with the delightful "Scarlett Fife" and "Vi Spy" series. This 45-minute session encompassed an illuminating presentation and an interactive Q&A session. We hope this has left a long-lasting impact on their creative minds and spirits.