Reception - Guide Dog Visit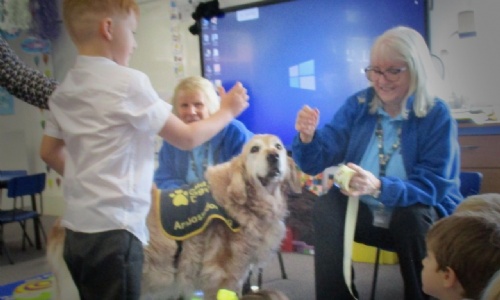 Today, our Reception class had the pleasure of welcoming Beck, a retired guide dog.
Beck's owner shared with us the wonderful ways she used to assist when she was a working guide dog. This included helping her owner navigate safely outdoors, cross bustling streets, and even providing assistance with household tasks. The children enjoyed a delightful morning with Beck and even had the opportunity to give her a gentle pat.