Collective Worship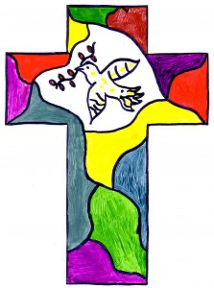 Our Legal requirement
All schools must provide a daily act of collective worship for all pupils which must be 'wholly or mainly of a broadly Christian character' (Education Reform Act 1988).
The aim of collective worship is to develop pupils socially, morally, spiritually and culturally. The 1994 legal framework documentation regarding collective worship still stands. Added to this is the recent requirement to promote British values as part of
Spiritual, Moral, Social and Cultural development (Ofsted, September 2014, DfE, November 2014).
Collective worship fulfils part of the school's duty to develop pupils spiritually, morally, socially and culturally. Pupils are given the opportunity to learn about interesting cultural traditions and their meaning, listen to stories with a moral message and reflect on themes such as wisdom, courage or loyalty.
Collective worship also draws pupils' attention to the key values we hope to develop and promote both within our school community and in each individual. It is about the growth of the whole person, their character and social outlook, whatever their academic aptitudes.
Our Provision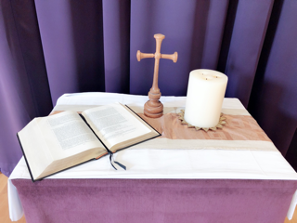 At St Mary & All Saints CE Primary School, we use the Roots and Fruits framework for Collective Worship alongside other resources.
The format of our assemblies ensures that we maintain a sense of regularity and familiarity for all of our pupils. It is also familiar to all those who lead our acts of worship, including representatives from our local churches.
All acts of worship have a Bible story or Bible passage at their heart. Key ideas and key teachings from Christianity are always the focus. The intention is that these ideas are further developed / discussed and reflected on throughout the week once the children are back in class.
Our weekly timetable
Collective worship, or assembly as other schools may call it, is a very important part of our school day and Christian ethos. It gives the children the opportunity to come together to hear Bible stories, think, reflect, ask and answer questions, explore ideas, give thanks, sing and pray.
The weekly timetable for collective worship is as follows:
Day

Time

Theme

Leader

Monday

9:10am

Value of the week through key Bible story

Headteacher/ Deputy Head or member of the church

Tuesday

9:10am

Family Group Assembly

Deeper discussion of Monday's teachings

Members of SLT supported by Collective worship ambassadors

Wednesday

9:10am

Phase Assembly

Reflection on week's value and teaching Hymn practise

Members of the teaching staff

Thursday

9:10am

Hymn practise

Music Lead and supporting members of staff

Friday

9:05am

Awards / celebrating success

Headteacher / Deputy Head
The Church Calendar
Throughout the year we also celebrate many events in the Church's calendar.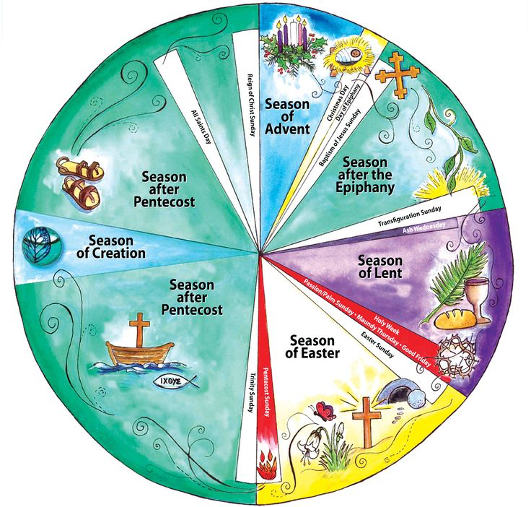 Key celebrations are as follows:
Autumn 1 – Harvest
Autumn 2 – Advent and Christmas
Spring 1 – Epiphany and Lent
Spring 2– Easter
Summer 1- Pentecost
Children really enjoy taking part in these and often take responsibility for planning and leading special services. As a school we, whenever possible, invite parents to come in and share these key events with us, whether they are taking place in our school hall or at one of our linked churches (St Mary & All Saints, St Michael and All Angels). Please make sure you check the school's calendar to find out when our next service falls.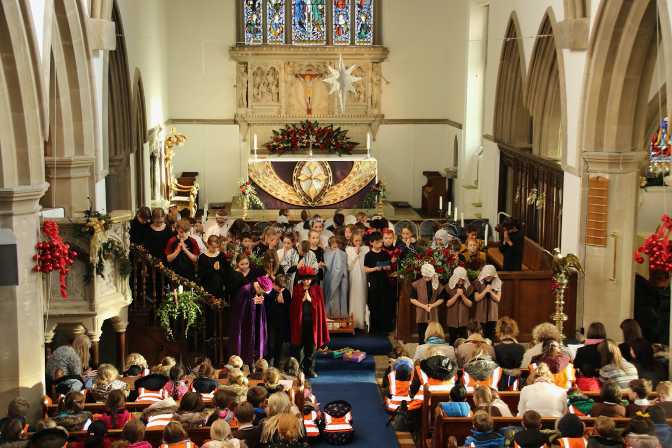 Collective Worship Ambassadors
Children in KS2 nominate and vote for pupils who they believe will perform well in the role of a Collective Worship Ambassador.
These pupils, under the support and direction of the RE Leader:
Support teachers with assemblies: reading Bible stories, taking part in role plays, working with children
Run whole school assemblies
Share ideas and reflections on the week's value / teachings with the whole school
Update the whole school collective worship display board.
Organise competitions to raise the profile of our Christian values and vision
For further information please see our Collective Worship policy available on our Policies Page.