Computing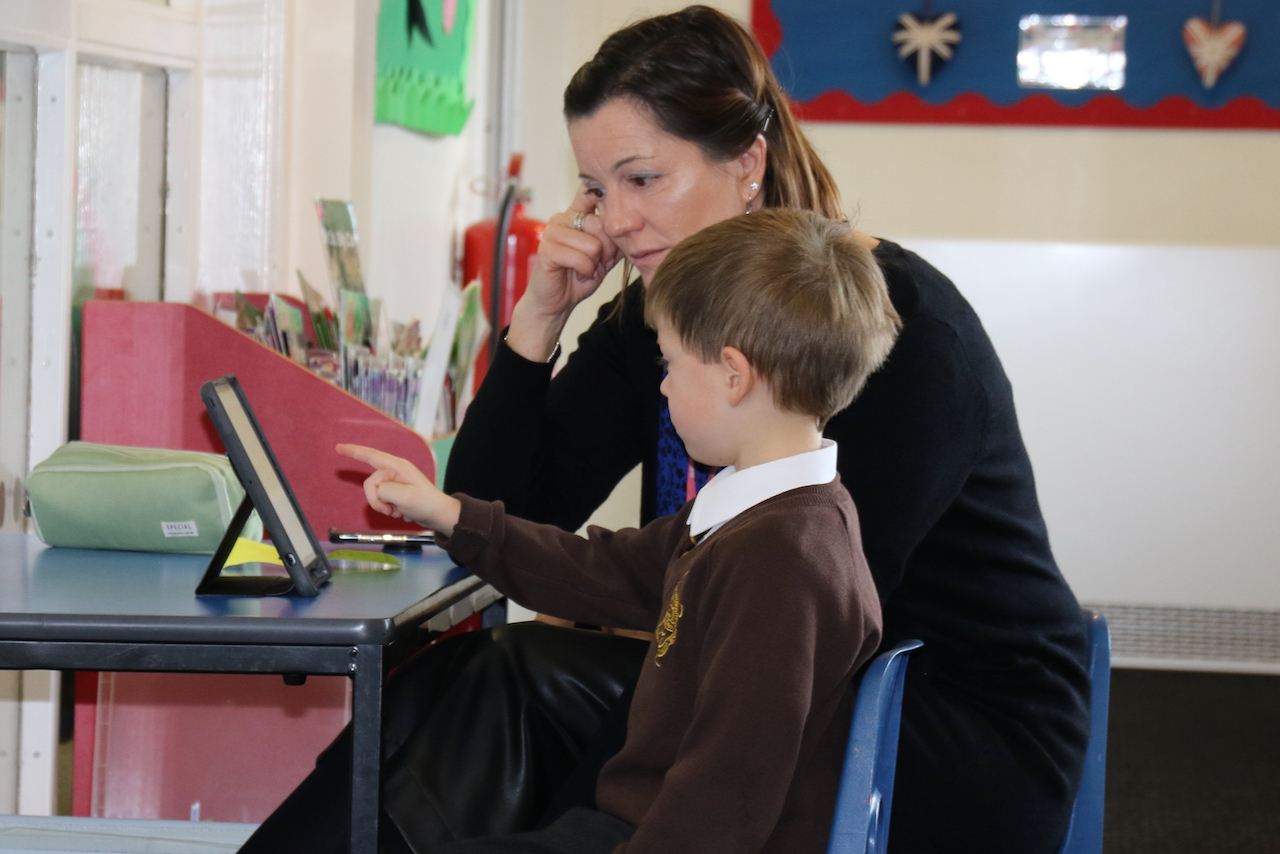 At St Mary and All Saints CE Primary School we embrace the national vision for Computing. We recognise that computing teaches fundamental skills which all children will should develop as society continues to progress within a digital age. We believe that pupils are entitled to quality facilities and equipment and high quality lessons providing opportunities to use it effectively. We aim for our children to become confident and responsible users of technology and to use it as an effective tool for learning and creativity
In line with the National Curriculum for Computing, our intent is that all pupils:
Can understand and apply the fundamental principles and concepts of computer science, including abstraction, logic, algorithms and data representation
Can analyse problems in computational terms, and have repeated practical experience of writing computer programs in order to solve such problems
Can evaluate and apply information technology, including new or unfamiliar technologies, analytically to solve problems
Are responsible, competent, confident and creative users of information and communication technology.
Technology is an increasing part of our daily lives and being a competent user of technology is essential. We aspire for children at St Mary's to be able to 'express themselves and develop their ideas through technology at a level suitable for the future workplace and as active participants in a digital world' (National Curriculum 2013). Our curriculum consists of 7 strands to ensure children cover a broad range of skills. Children at St Mary's work both on PCs and iPads to expose them to Microsoft and Apple operating systems and to experience working on tablets and desktop computers. This is vital to ensure the children's exposure is not limited to the technology they have at home. We have adapted a skills progression document written by ICT Mr P to ensure that children progress through each strand, learning new skills as they move up the school. Teachers also use technology regularly to enhance other areas of the curriculum and further embed and consolidate Computing skills. Children leave St Mary's open to the possibilities that technology can offer and with the confidence to work with a range of media and data across a range of devices.
Block coding is taught throughout the school though the website 'Code.org' and the program 'Scratch'. This allows children to design, write and debug programs using sequence, selection, and repetition in programs. In addition, Years 4 and 6 use micro bit computers to program input and output devices. Children are taught specific skills in each year group with programming becoming increasingly complex. Children are then given open-ended projects to encourage creativity and innovation.
Children's safety is of utmost importance at St Mary's. We recognise that alongside the inspirational opportunities that technology brings, there is also harmful content that children will at some point encounter. It is crucial that children have the knowledge to keep themselves safe online and that they understand their own responsibilities as a digital citizen. A dedicated E-safety is taught every half-term at St Mary's. This is timetabled so the children are regularly prompted to ask questions and raise any concerns in a safe space. We follow ICT Mr P's progression of skills for e-safety which covers the following topics at an age appropriate level in every year group:
| | | | | | | | | |
| --- | --- | --- | --- | --- | --- | --- | --- | --- |
| E-Safety | Self-image & identity | Online Relationships | Online Reputation | Online Bullying | Managing Online Information | Health, Well-being & Lifestyle | Privacy and Security | Copyright & Ownership |
We share the outcomes of our e-safety lessons on 'Seesaw' our digital learning platform which is visible to parents. This supports parents in promoting safe use of technology at home.
Curriculum Implementation
Our Computing Curriculum has three components:
Using technology
Computer Science and Programming
E-safety
We have developed our own schemes of work using the skills and ideas from ICT Mr P.
Children at St Mary's work both on PCs and iPads to expose them to Microsoft and Apple operating systems and to experience working on tablets and desktop computers. This is vital to ensure the children's exposure is not limited to the technology they have at home. Our recent investment of brand-new iPads means that we are able to purchase the latest versions of apps, and they will be fully compatible. This opens our curriculum to progressive areas such as Augmented Reality.
Pupil outcomes are monitored by the subject lead, phase lead and by SLT during book scrutinies. QR code links in curriculum learning books can be scanned to view work saved on Seesaw.
Technology is often used to support children with Special Educational Needs and teachers understand the importance of all children developing their computing skills. Open-ended projects encourage children to apply and combine the skills they have learnt with creativity and innovation.
Our digital learning platform Seesaw allows children to revisit and recall prior learning in an instant and shares learning with parents and carers.
Skills
Computing is a very 'skills-based' subject. At St Mary's children are taught a range of skills which reach across the seven strands as outlined in Mr P's scheme of work. The children will learn these skills throughout their time at St Mary's and revisit them as they move up the school which allows them to build on what they have previously learnt. The seven strands of computing taught at St Mary's are:
| | | | | | | |
| --- | --- | --- | --- | --- | --- | --- |
| Word Processing | Data | Presentation | Animation | Video | Digital Art | Augmented Reality |
Knowledge
Throughout their time at St Mary's, children are given the opportunity to use various software and learn about their uses. They can then carry this knowledge with them as they grow up and need to make their own choices of program to use for a specific task. Children also gain knowledge about systems and networks and how these work.
Vocabulary
Children are taught the key computational terms during their lessons and are encouraged to use these correctly when discussing their learning. The terminology used is appropriate for the age group which is being taught.
EYFS - It is important in the foundation stage to give children a broad, play-based experience of computing in a range of contexts, including outdoor play. Computing is not just about computers. Early years learning environments should feature computing scenarios based on experience in the real world, such as in role play. Children gain confidence, control and language skills through opportunities to 'paint' on the whiteboard or program a toy. Recording devices can support children to develop their communication skills. This is particular useful with children who have English as an additional language.