PE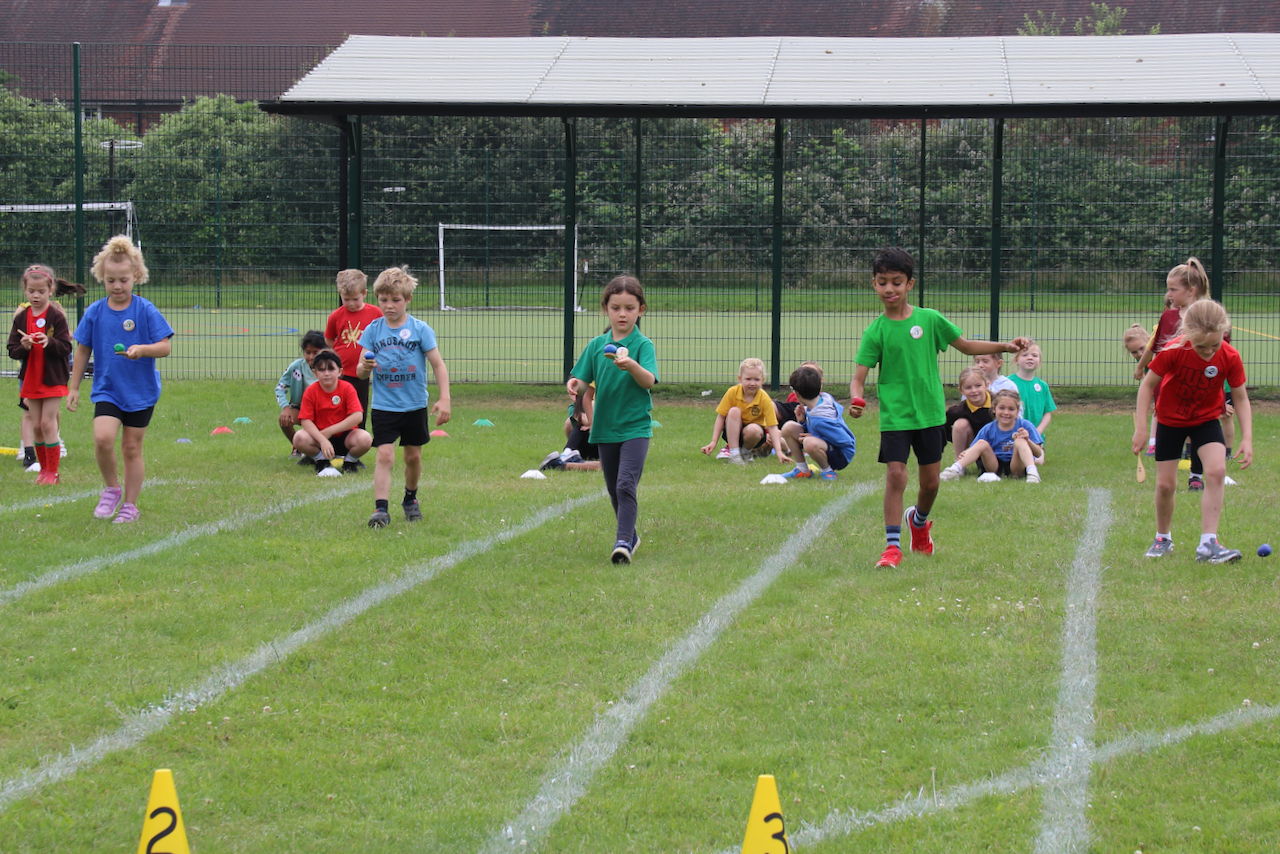 Curriculum Intent
St Mary and All Saints is committed to supporting excellence in PE through providing inclusive, challenging and enriching Physical Education lessons including a broad and balanced range of extracurricular activities which promote high standards of performance and a positive attitude towards sport and physical activity for life. Through active enrichment activities, inter-house and intra-house sporting events, physically active clubs and sports opportunities, learners are introduced to new ways to stay active alongside the opportunity to be active for 60 minutes a day.
PE offers opportunities for children to:
Become skilful performers
Acquire and develop skills, performing with increasing physical competence and confidence, in a range of physical activities and contexts
Learn how to select and apply skills, tactics and compositional ideas to suit activities that need different approaches and ways of thinking
Develop their ideas in a creative way
Set targets for themselves and compete against others, individually and as team members
Understand what it takes to persevere, succeed and acknowledge others' success
Respond to a variety of challenges in a range of physical contexts and environment
Take the initiative, lead activity and focus on improving aspects of their own performance
Discover their own aptitudes and preferences for different activities
Make informed decisions about the importance of exercise in their lives
Develop positive attitudes to participation in physical activity
Encourage enjoyment through physical activities
Provide through experience, knowledge and understanding about the relationship between health and physical education
Work with others, listening to their ideas and treating them with respect
Co-operate and collaborate with others, in teams and groups, to achieve a goal together
Develop an understanding of fair play and fairness though knowing and applying rules and conventions.
Curriculum Implementation
A balance of individual and team co-operative activities aims to cater for individual pupils' needs and abilities. Planning is based on progressive learning objectives, which, combined with varied and flexible teaching styles, endeavours to provide appropriate, stimulating, challenging and enjoyable learning situations for all pupils. The schemes and planning used aim to promote an understanding of the many benefits of exercise, through a balanced range of relevant skills. Physical education is considered as a vehicle to facilitate access to cross-curricular themes, skills and techniques. Pupils learn how to plan, perform and evaluate actions, ideas and performances to improve their quality and effectiveness. Through this process pupils discover their aptitudes, abilities and preferences, and make choices about how to get involved in lifelong physical activity.
Swimming
The Department of Education requires that all schools provide swimming instruction either in key stage 1 or key stage 2. In particular, pupils should be taught to:
Swim competently, confidently and proficiently over a distance of at least 25 metres
Use a range of strokes effectively [for example, front crawl, backstroke and breaststroke]
Perform safe self-rescue in different water-based situations
In Years 2-5, children participate in 1-hour swimming lessons for a term each to enable children to work towards the objectives above by the end of Year 6.
At St Mary and All Saints in 2022, __100%__ of Year 6 pupils indicated that they met these requirements.
School Games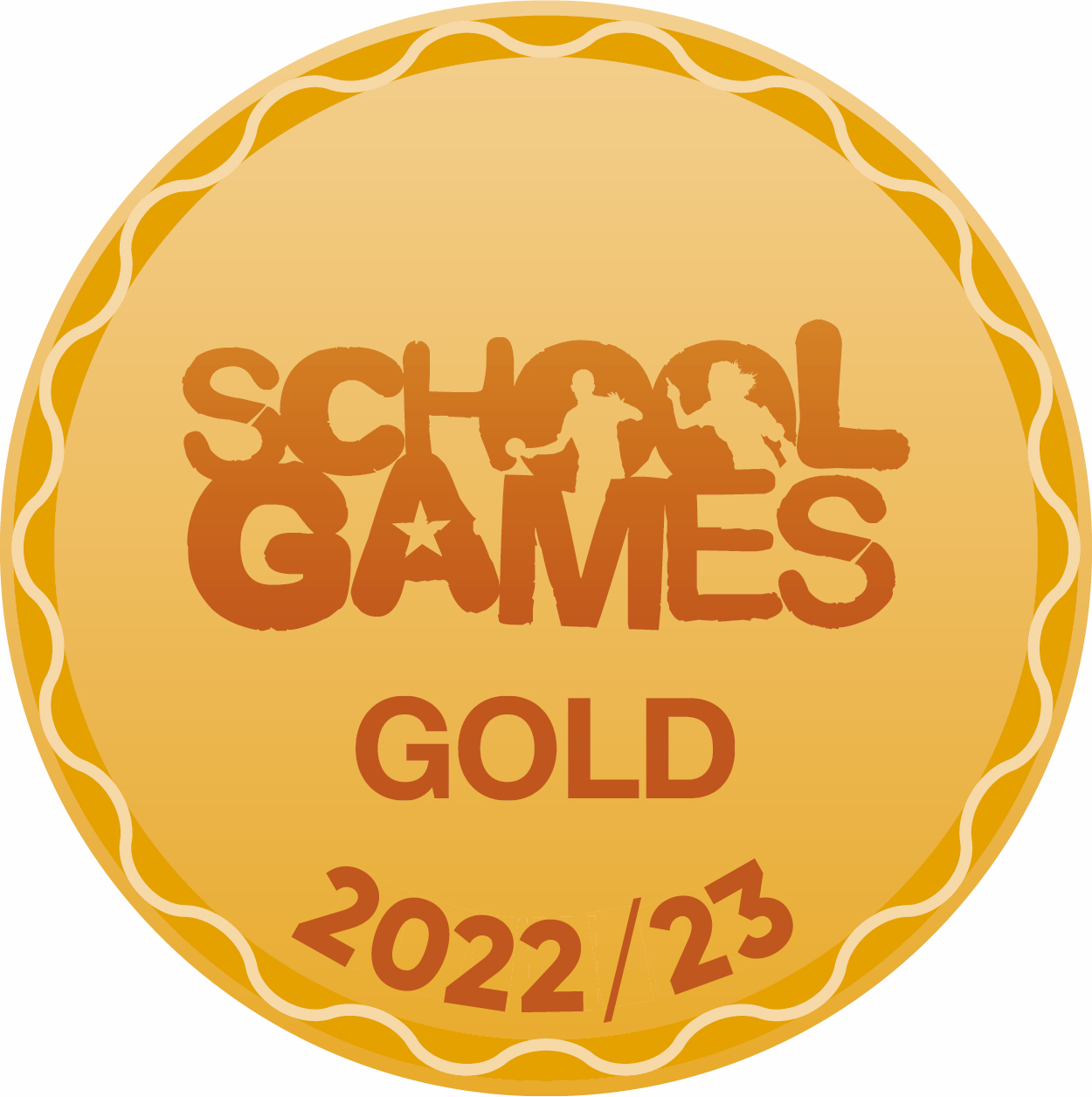 At St Mary and All Saints Primary CE School we take part in the School Games Mark. In the academic year 2021/2022 the school achieved the Silver School Games Mark Award.
We are delighted to announce that we have achieved the School Games GOLD Mark Award for the 2022/23 academic year.
The School Games Mark is a Government-led award scheme launched in 2012, facilitated by the Youth Sport Trust to reward schools for their commitment to the development of competition across their school and into the community, and we are delighted to have been recognised for our success. We are extremely proud of our pupils, staff and parents for their dedication to all aspects of school sport, including those volunteers, leaders and officials who made our competitions possible.
As part of our application, we were asked to fulfil criteria in the areas of participation, competition, workforce and clubs, and we are pleased that the hard work of everyone at our school has been rewarded this year. A special thanks to Mr Allison and Mrs Cribbin.
Inter- and Intra- School Competitions
Children have the opportunity to represent St Mary and All Saints in a range of different sports. The school enters into local primary football and netball leagues and takes part in local festivals and competitions in a wide range of different sports including cricket, tennis, rounders and netball. In addition, school teams have the opportunity to play friendly matches against each other in school to provide additional practise and develop key skills. We have strong links with a range of other schools which enables us to be able to organise friendly fixtures or extra sports events based on interest and opportunities available.
South Buckinghamshire School Sports Partnership
We have joined the School Sports Partnership, hosted by Alfriston School. This organisation aligns with our values and believes in a 'sporting chance for every child'. The partnership provides support from specialist PE teaching staff with a wealth of experience who work alongside our teachers to improve PE teaching. It offers access to a network of schools for continued professional development opportunities and shared good practise. They organise a wide range of sports festivals, which allow competition above intra level to increase children's participation in School Games competitions.
Active classrooms
The Department of Health (2016) states that at least 30 minutes should be delivered in school every day through active break times, PE, extracurricular clubs, active lessons, or other sport and physical activity events, with the remaining 30 minutes supported by parents and carers outside of school time. St Mary and All Saints is committed to helping children achieve their 60 minutes of physical activity, beginning in the classroom. Physical activity, even just short spans of it, improves children's cognitive function, focus, and well-being. Through brain breaks, short and quick physical activity sessions within the classrooms, students are able to regain focus and attention and therefore make the most of their learning opportunities.
Sports Leaders
Pupils in Year 5 and Year 6 have the opportunity to apply by writing a letter of application stating why they think they would make an excellent candidate for the job and most importantly, why they want to be one! This is a role, which brings great responsibility and enjoyment. It is an opportunity that allows pupils to become role models within the school as well as developing their basic coaching skills in a range of sports.
Sports Leaders will be trained to lead activities and games with younger children and are taught the important qualities that are needed when working with young people. Once they have become qualified and received their certificates, Sports Leaders will work with children during lunchtimes to lead games and ensure playtimes are inclusive for everyone and that no child is left alone with no one to play with. This role develops important values such a patience, friendship, compassion and kindness as well as building their confidence and communication skills throughout the year.
Sports Leaders help to organise and lead events such as Sports Day, Sports Week, the Commonwealth Virtual Cup, Sport Relief and give their feedback and opinions about Sports at St Marys.
Sports leaders develop essential skills for life such as:
Being confident and resilient learners while leading others
Well-rounded young people by demonstrating good communication skills and valuable team working skills
Greater understanding of responsibility, equipping them for life in an ever-changing world
Innovative, creative and able to challenge themselves
Global citizens, respectful of themselves and others
Sports leaders will be responsible for:
Running break time/ lunchtime sports activities
Helping to organise key sports events throughout the year
Helping to organise and run inter-house competitions
Report on fixtures and results
Raise the profile of a range of sports across the school
Support with the organisation of sport across the school
Support after school clubs and fixtures
EYFS
Statutory framework for the Early Years Foundation Stage - Reception
Physical Development
Physical activity is vital in children's all-round development, enabling them to pursue happy, healthy and active lives. Gross and fine motor experiences develop incrementally throughout early childhood, starting with sensory explorations and the development of a child's strength, co-ordination and positional awareness through tummy time, crawling and play movement with both objects and adults. By creating games and providing opportunities for play both indoors and outdoors, adults can support children to develop their core strength, stability, balance, spatial awareness, co-ordination and agility. Gross motor skills provide the foundation for developing healthy bodies and social and emotional well-being. Fine motor control and precision helps with hand-eye co-ordination, which is later linked to early literacy. Repeated and varied opportunities to explore and play with small world activities, puzzles, arts and crafts and the practise of using small tools, with feedback and support from adults, allow children to develop proficiency, control and confidence.
Physical Development
ELG: Gross Motor Skills
Children at the expected level of development will:
Negotiate space and obstacles safely, with consideration for themselves and others;
Demonstrate strength, balance and coordination when playing;
Move energetically, such as running, jumping, dancing, hopping, skipping and climbing.
l
Websites to visit to promote active lifestyle at home:
https://www.youthsporttrust.org/resources/physical-challenges-for-kids/60-second-physical-activity-challenges
https://www.youthsporttrust.org/resources/physical-challenges-for-kids/send-pe-activities
https://www.youtube.com/user/CosmicKidsYoga
https://www.leapwithus.org.uk/wp-content/uploads/2020/06/Primary-Resources_BMK-Virtual-SG.pdf
https://www.nhs.uk/healthier-families/activities/